Updated 1/1/08
---
Gail Giorgio
---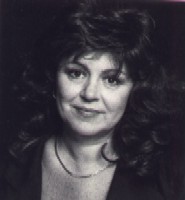 New York Times Best-Selling author Gail Giorgio has written numerous books for such publishers as Simon & Schuster/Pocket Books. Her other titles include Orion, The Elvis Files, Tuscanini Alley, A Return to the Light, and Black Caesar. She has written/created and produced scripts, TV/radio commercials, magazine articles, cartoons, videos, audio presentations, and TV shows, one of which was the second highest syndicated show of 1991 ("The Elvis Files" with Bill Bixby.) She is former Vice President of Project Development with Quadra Entertainment Group.
Her works have appeared and/or have been syndicated in such publications as Atlanta Weekly, Guideposts, Juniors Magazine, Idealist Forum, Globe/Examiner, Woman's Day, Glamour, and Atlanta Journal. She has also authored the weekly newspaper column, "Profiles and Prefaces".
Prior to being a talk show host with WRNG radio, Gail worked in the missionary field in Oahu with the Hawaii Mission of the Methodist Church. She and her husband, Carmine, are the parents of three grown children and grandparents of five. They live in Gainesville, Georgia, with their dog Chester.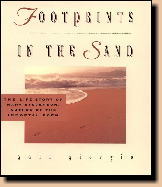 Gail met
Mary Stevenson
in 1992 and was immediately drawn to her because of her open, caring nature. To Gail it felt part of her destiny to become friends with the author of "Footprints" and be able to write her life story. Mary agreed and the project began. Gail deeply related to Mary's story because of several "connections". She and Mary shared a background of serious abuse, and Mary's "Footprints" poem had been a help and comfort to Gail when she was going through hard times as a teenager in the '50s. Gail turned down other projects to get Mary's story published because she felt the world should know the true author of "Footprints" and learn from her amazing life story.